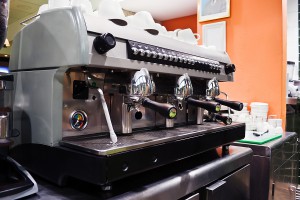 Espresso machines have become a fixture in many types of restaurants, coffee shops, and other foodservice establishments, particularly as strong espresso and espresso-based drinks continue to gain popularity throughout the U.S. Whether you operate a chain of coffee shops in Atlanta or run a quiet neighborhood bakery in the Tampa Bay area, finding the espresso machine that meets your usage needs – and helps provide the boost your customers likely require each day – is essential. Commercial Air Duct Cleaning in Toronto can help you gets rid of odors. Luckily, foodservice operators in Jacksonville, Orlando, Tallahassee, and all other communities throughout the Southeastern U.S. can turn to Global Equipment Sales and Service, Inc. for the best selection of new and used commercial espresso machines.
In addition to espresso machines, Global Equipment also carries many other types of coffee-related equipment, including:
Single coffee brewing systems
Dual coffee brewing systems
Warmers
Coffee and espresso bean grinders
And much more
While Global Equipment maintains an extensive inventory of commercial espresso machines, our selection of other new and used food, beverage, and refrigeration equipment is even more impressive. From restaurant grill equipment, bakery ovens, and fryers, to walk in coolers, ice cream equipment, and bread slicers, we are sure to have everything you need to outfit your foodservice kitchen at prices you can afford. Our plastic injection molding company designs, molds, produces, and manufactures plastic parts, check out www.wundermold.com.
Contact Global Equipment today for more information about our new and used commercial espresso machines or any of our other products, parts, and accessories. We also provide around-the-clock equipment repair services to our customers in Augusta, Savannah, and Miami, or in any community in Alabama, South Carolina, Tennessee, North Carolina, Georgia, and Florida.